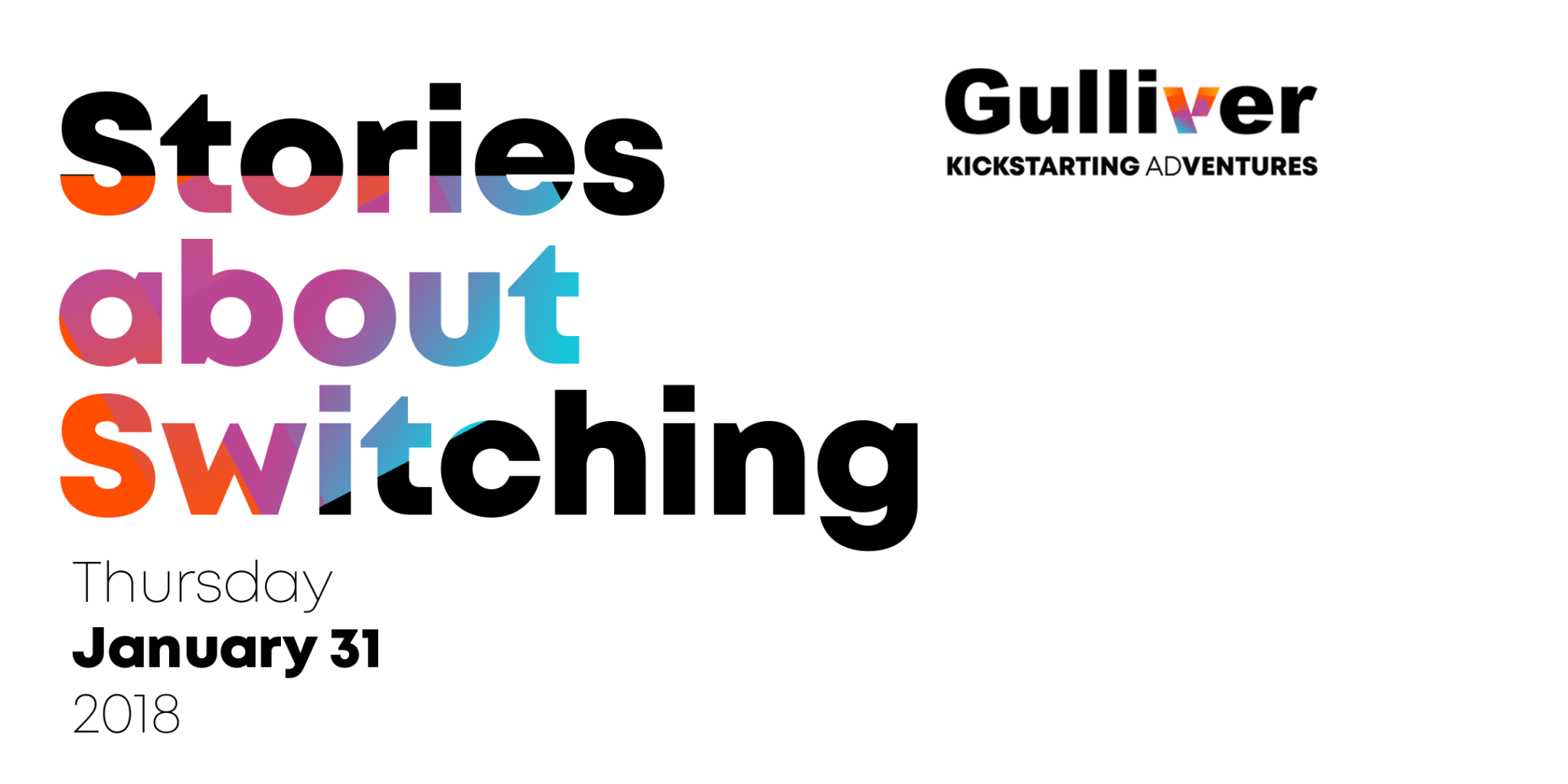 Stories about Switching
On January 31 Gulliver organizes a new edition of 'Stories about'. This time we will discuss what it means to switch between entrepreneurship and employment in both directions. On the one hand it raises questions like: what does it mean to give up your (successful) job and start your own business, what are the drivers to do so, and how did it work out? On the other hand, why did you choose to give up your entrepreneurial freedom, and become an employee?
Save the date, more info on speakers soon!