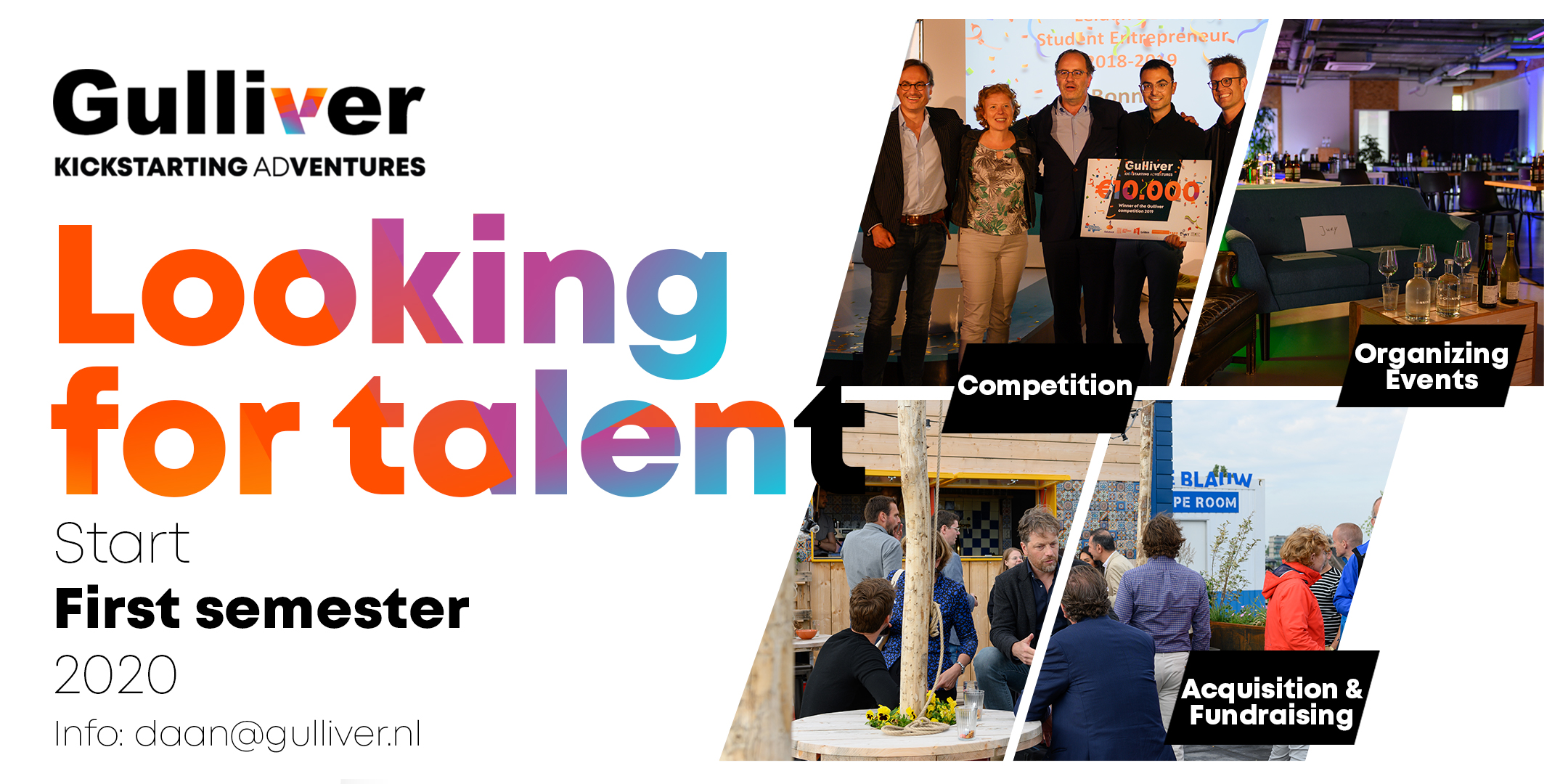 Join our team
Gulliver Leiden is looking for enthusiastic students who would like to help us in running the foundation. Gulliver is a foundation that aims to support young entrepreneurship. We do so by organizing events around entrepreneurship related topics, by organizing a yearly start-up competition, and by creating a network of young entrepreneurs.
For the first semester of 2020, starting in February, we are looking for students with an entrepreneurial mindset who would like help us to achieve our goals. You will get the freedom to run your own business with the aim of supporting entrepreneurship and give away 10K. Furthermore, you will be supported by a team of experienced entrepreneurs.
Specifically we have three roles to be filled:
Throughout the year we organize several events such as the "Stories About" series in which entrepreneurs share their experience in a particular field. Also, we organize larger events around a specific topic such as digital security, intellectual property or sustainable businesses. You will get the freedom to choose your own topics around entrepreneurship.
In our competition we give away 10K. If you join our team you will be looking for potential candidates, organize workshops for contestants, and organize the formal rounds in the competition.
Acquisition and fundraising
We have a vast network of sponsors and partner that contribute to the foundation. You will be in charge of communication with partners, but you will also be asked to acquire new partners and sponsors to secure Gulliver's future.
Are you interested? Contact us through daan@gulliver.nl for any questions.